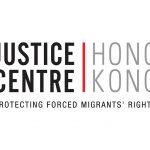 Corporate Change Makers is an initiative supported by the Macquarie Group Foundation. The objective behind this initiative is to enable corporate leaders to advocate publicly or privately for systemic law and policy change in relation to forced labour and human trafficking in Hong Kong.
In 2016 Justice Centre produced the first evidence-based research on the prevalence of forced labour and human trafficking for the purposes of forced labour amongst the migrant domestic worker population.
Coming Clean found 17% (50 000) migrant domestic workers were in forced labour. The report sets out a series of recommendations for the Hong Kong government, some of those recommendations have already been adopted.
The Corporate Change Maker initiative forms part of our commitment to working with the corporate community as thought leaders to bring change for the most vulnerable victims of torture, human trafficking and forced labour.
To learn more, please read the fact sheet, or contact Jake Mendrik at jake@justicecentre.org.hk if you have questions or want to get involved.