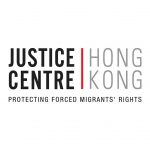 Justice Centre Hong Kong advocates for the rights of refugees, other people seeking protection and survivors of torture, human trafficking and forced labour. Here are some facts and figures you maybe didn't know.
Facts about refugees
Facts about human trafficking
[1] See Article 14, Universal Declaration of Human Rights.
[2] Based on Hong Kong Population of 7.482 Million.
[3] USD150 billion as of 2014 from forced labour.