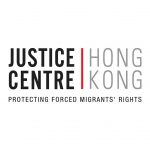 Justice Centre Hong Kong advocates for the rights of refugees, other people seeking protection and survivors of torture, human trafficking and forced labour. Here are some facts and figures you maybe didn't know.
Facts about refugees
No one chooses to flee their country to be a refugee, but everyone has the right to seek asylum and receive protection.
Hong Kong has one of the smallest global refugee populations. There are only around 10,000 people seeking protection here from countries like Sri Lanka, Burundi and Somalia. That is only 0.2 per cent of people in Hong Kong.
There are 19.5 million refugees in the world. 86 per cent of them are hosted by developing countries.
Although China has signed the 1951 UN Refugee Convention, it has not been extended to Hong Kong, making it one of the only wealthy, developed jurisdictions in the world not party to this human rights instrument.
Many Hong Kongers were once refugees themselves. Between 700,000 and 1 million refugees came to Hong Kong in the 1950s, eventually comprising one-third of the city's population.
Facts about human trafficking
21-30 million people are victims of human trafficking around the world.
Human trafficking generates $32 billion for traffickers each year.
Hong Kong is a destination and transit territory for men, women and children subjected to slavery from around the world.
According to the Trafficking in Persons Report 2017 (TIP Report), the government of Hong Kong does not fully comply with the minimum standards for the elimination of trafficking.