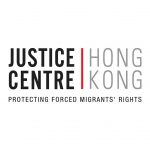 Become a Pro Bono Volunteer
People currently employed with one of our partners in Hong Kong should contact us about our Pro Bono Partnership if you wish to volunteer. Pro Bono Partners support Justice Centre Hong Kong's life-changing work through an annual donation of financial support and regular pro bono assistance in both research and protection claimant services. We currently have ten Pro Bono Partners. Due to the intensive training required and long term relationships, we do not offer volunteer work to employees of non-partnership firms.
If you would like your firm or company to partner with Justice Centre Hong Kong or would like more information on becoming a partner, please contact us for more information.