Hong Kong Human Rights Arts Prize 2014
Please scroll down to view the online gallery of artworks shortlisted for the Hong Kong Human Rights Arts Prize 2014.
Download the 2014 Exhibition Catalogue here.
The winner of the Hong Kong Human Rights Arts Prize 2014 was Katie Vajda for her piece Can you see me yet?
Other winners were:
1st runner up Siddharth Choudhary for My Family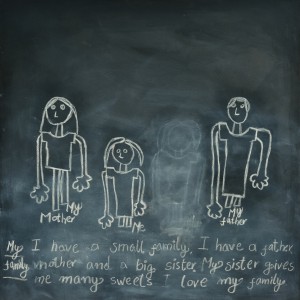 2nd runner up Tiff Chan and Shawn Griffin for Bless the souls who made our clothes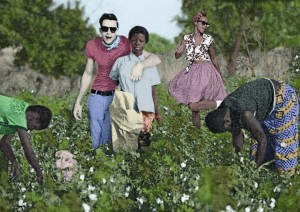 And the Justice Centre Choice Awards went to:
Xyca Bacani for Burn and Marc Standing for Seeker.
Thanks to all the artists for donating their works to us for auction.
A domestic worker who moonlights as a photographer and fifteen other artists from seven countries were shortlisted for the Hong Kong Human Rights Arts Prize.
Established in 2013, the Hong Kong Human Rights Arts Prize aims to harness the power of the visual arts to promote awareness, provoke dialogue, inspire action and ultimately, bring about change in the area of human rights. The theme of this year's Prize is modern slavery and human trafficking. Over 40 entries from Hong Kong-based artists originating from as far-and-wide as Finland, Cameroon,  Zimbabwe, Australia, Sri Lanka and the Philippines, have been judged by an eminent panel of prominent art experts and human rights specialists, including Umbrella Movement artist and activist Kacey Wong; Claire Hsu, founder and director of Asia Art Archive; and Judge Kevin Zervos, a judge of the High Court in Hong Kong.
Sixteen shortlisted artists, which you can view below, were exhibited and the winners announced on Wednesday December 10, 2014, on International Human Rights Day, at an exhibition and Christie's charity auction at Sundaram Tagore Gallery on Hollywood Road. The overall winner was awarded HK$ 30, 000. All artists generously donated their works to Justice Centre and all funds raised on the night are going to support Justice Centre Hong Kong's work to protect the rights of refugees and survivors of modern slavery. Click on the images below to learn more about the artist and their work.
With thanks to our generous sponsors: