Hong Kong Human Rights Arts Prize 2017
More information coming soon.
For enquiries, please email artsprize@justicecentre.org.hk.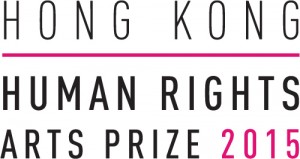 19 artworks shortlisted for the prize were exhibited at The Fringe Club, Dec 4-10, and the winners were announced on the evening December 10, International Human Rights Day at an awards ceremony and charity auction. The winning pieces were auctioned live by Christie's, and the other artworks were silent auctioned. All proceeds raised will support the work of Justice Centre Hong Kong.
Congratulations to Ducky Chi Tak, winner of the Hong Kong Human Rights Arts Prize 2015 with his piece, 3D Jobs, which deals with ethnic minority and labour rights.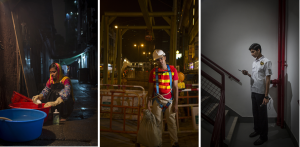 First runner up: Ming Chong Tse with his piece, City Series II: The Road about the Umbrella Movement and Occupy protests.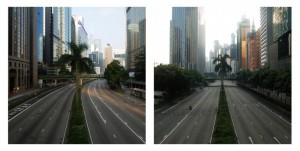 Second runner up: Chi Loy Man, My face hit your fist, which portrays conflicts and human rights.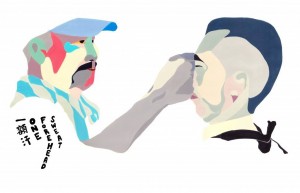 The first Justice Centre Choice Award went to Vasavi Seethepalli for her piece IF ONLY I COULD FLY, about child labour.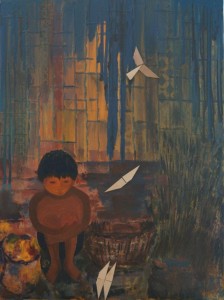 The second Justice Centre Choice Award went to PH Yang for his piece, What Next for Hong Kong, about the fight for democracy and universal suffrage.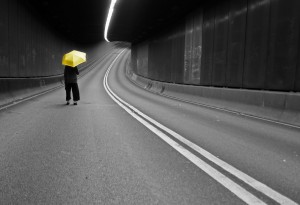 '
Visit the online gallery of other shortlisted artworks here.
Download the exhibition catalogue here.
About the Hong Kong Human Rights Arts Prize
Established in 2013 and organised by Justice Centre Hong Kong, the Hong Kong Human Rights Arts Prize aims to harness the power of the visual arts to promote awareness, provoke dialogue, inspire action and ultimately, bring about change in the area of human rights.
This year, artists were invited to submit works on the theme of human rights. Over 100 entries from Hong-based artists originating from countries as diverse as UK, Belgium, USA, Hong Kong, Portugal and India were shortlisted to nineteen pieces by an eminent panel of prominent art experts and human rights specialists, including:  Faina Derman, director of Sundaram Tagore Gallery in Hong Kong; Oscar Ho, art activist and professor at CUHK; Mina Park, art collector and lawyer-turned-entrepreneur and Puja Kapai, human rights expert and law professor at HKU.
The Hong Kong Human Rights Arts Prize Exhibition includes painting, photography, video, digital and mixed media works.
All artworks exhibited and shortlisted for the Hong Kong Human Rights Arts Prize were generously donated by the artists for our charity auction, to raise vital funds for our work to protect the rights of forced migrants in Hong Kong.